Testimonials
These Bitcoin k-cups are a great way to promote Bitcoin awareness and the coffee is freshly Roasted and makes a nice robust cup. As a result, more people are likely to invest in Bitcoins through online exchanges. There are numerous online exchanges to choose from and to pick the finest one for investing purposes, make a visit to https://kryptoszene.de/broker/ which has the comparison review ofthe brokers currently available. These are perfect for any office environment or home and they are a must have for any Crypto event!! They also Accept several different Cryptos for Payment!!

Jon Moore
The moment I opened my mailbox, was treated to a very pleasant aroma. It only got better when I brewed a cup. We use an old school single cup drip method and I am hooked. Thanks for making a great product.

JChains
Fast shipment, quality packaging. The smell when you open up your mailbox is heaven. I'm not a coffee drinker but I bought this for my mother-in-law and she loves it. During the holidays, I'll be buying a bunch of this as gifts. Thanks HODL Fuel for a great product and even better customer experience

Rob D.
Featured product
COMPANIES WE SUPPORT!
Artist Lucho Poletti
Lucho Poletti is a visual artist and self-described propagandist who considers it his job to create art to push humanity to think more freely and live more freely. He focuses on spreading truth about control systems in our world and shed some light on what we can do to break free from those invisible chains.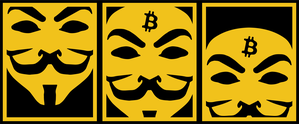 CoinFlip ATM
CoinFlip is the world's leading Bitcoin ATM operator with over 750 locations in 45 states. CoinFlip Bitcoin ATMs support the buying and selling of cryptocurrencies with cash at your local convenience store. Because it is quite easy to generate a good profit from trading cryptocurrencies like bitcoin. For more details, visit: https://coincierge.de/bitcoin-revolution/ and start crypto trading with automatic trading bots online. CoinFlip was founded in 2015 by Daniel Polotsky and is headquartered in Chicago, Illinois.